Excess 14 Series #4 Composite Bowsprit Molding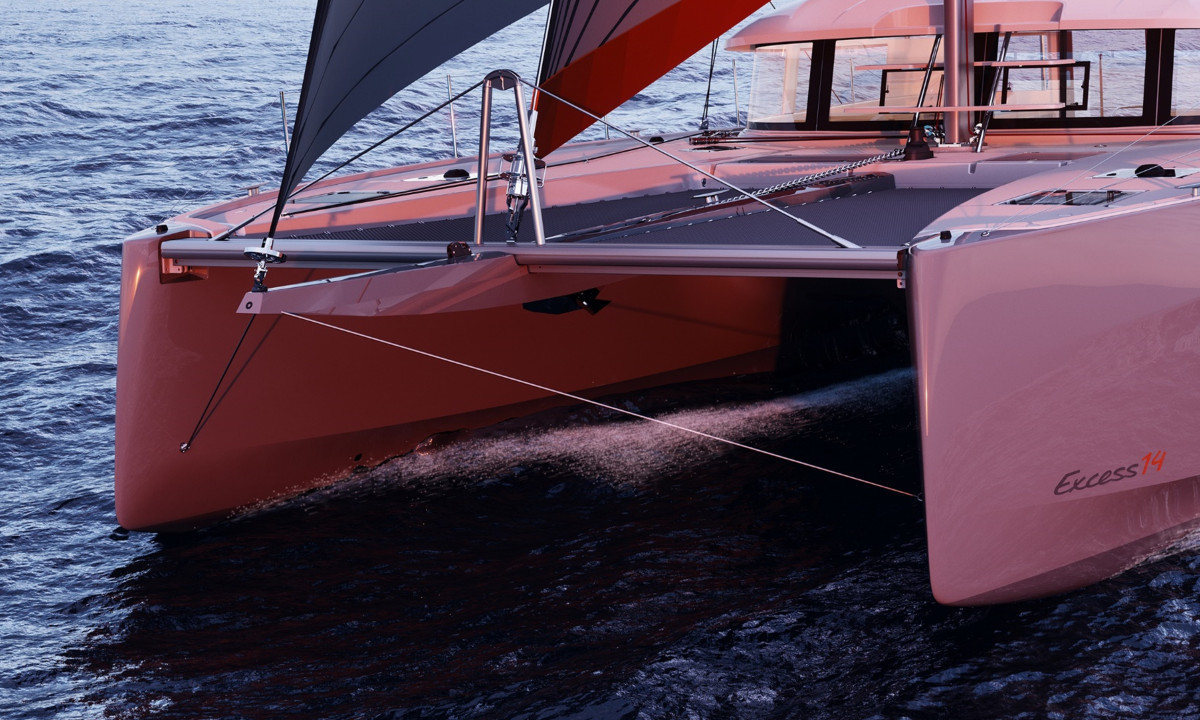 Unlike previous boats, we decided the Excess 14 would be equipped with a fixed, composite bowsprit.
The other boats in the range feature the more traditional solution of an aluminum bowsprit, fixed to the forward beam.
The purpose of making this choice for the 14 is twofold:
Firstly, to be able to fly a very large code 0, tacked down far forward, while ensuring perfect structural integrity and rigidity.
Secondly, to offer this new Excess even more racy lines, the assumed signature of an exciting sailboat.
Within the same composite part, the chosen geometry combines the functions of bowsprit, lead for the anchor rode, and trampoline fixing. A technical part that combines functionality and aesthetics.
Since the bowsprit is fixed, it impacts the boat's overall length. But in order not to penalize owners who have limited space in the harbor, we offer two choices of fixed bowsprit on the Excess 14:
The standard, which extends 56cm forward of the boat, and a longer version, which extends nearly 1.60m forward of the bows.
The molding of the first prototype was undertaken in our workshops in the Vendée region last week, and this one is the 'long' version.
After reception, checking and waxing of the mold, the long composite section was laid up with very precise sampling of fibers, with respect to the different structural constraints.
Effectively, this spar directly transfers the strong compression forces occasioned by the foresails towards the boat's nacelle. It has also got to resist lateral and vertical forces from both the sails and the ground tackle.
A complex part, therefore, which must remain light, rigid and especially very solid.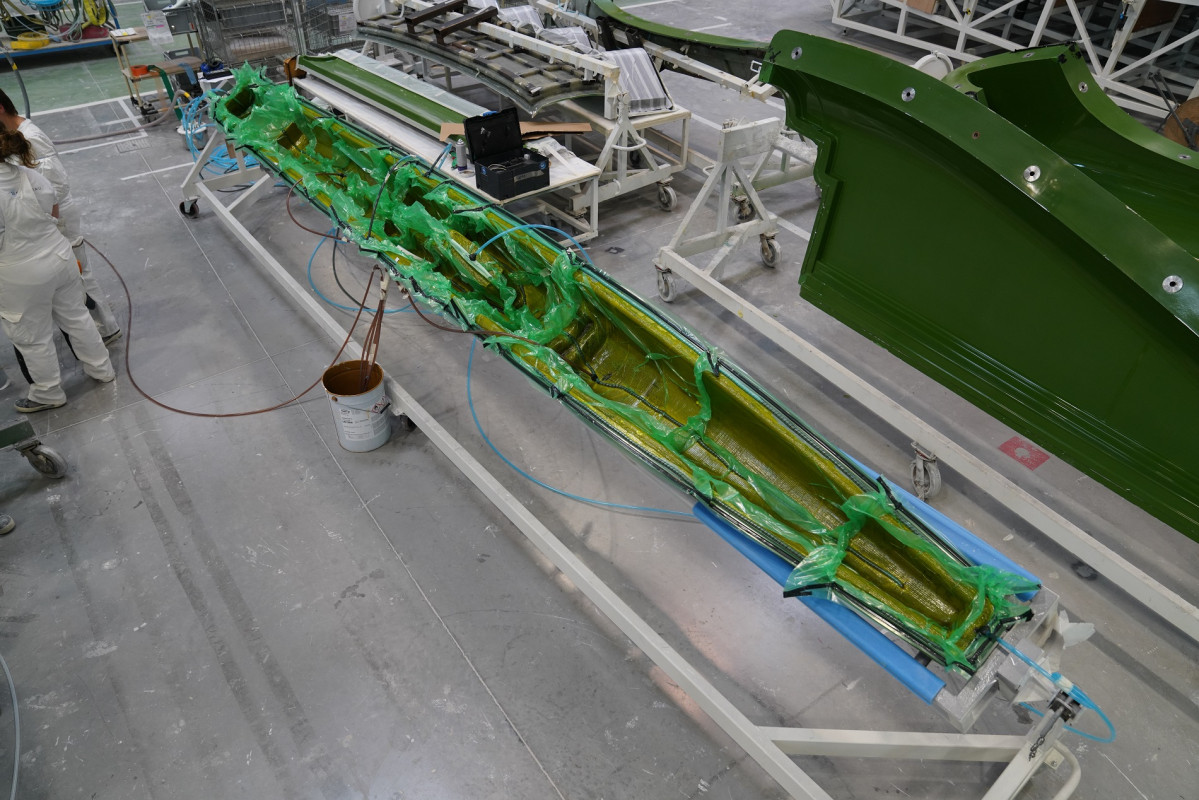 This part has therefore been produced using infusion, in one piece, to avoid any of the risks associated with mechanical connections.
Yet another string to the bow of the shipyard's know-how, that our customers will be able to benefit from aboard their Excess 14…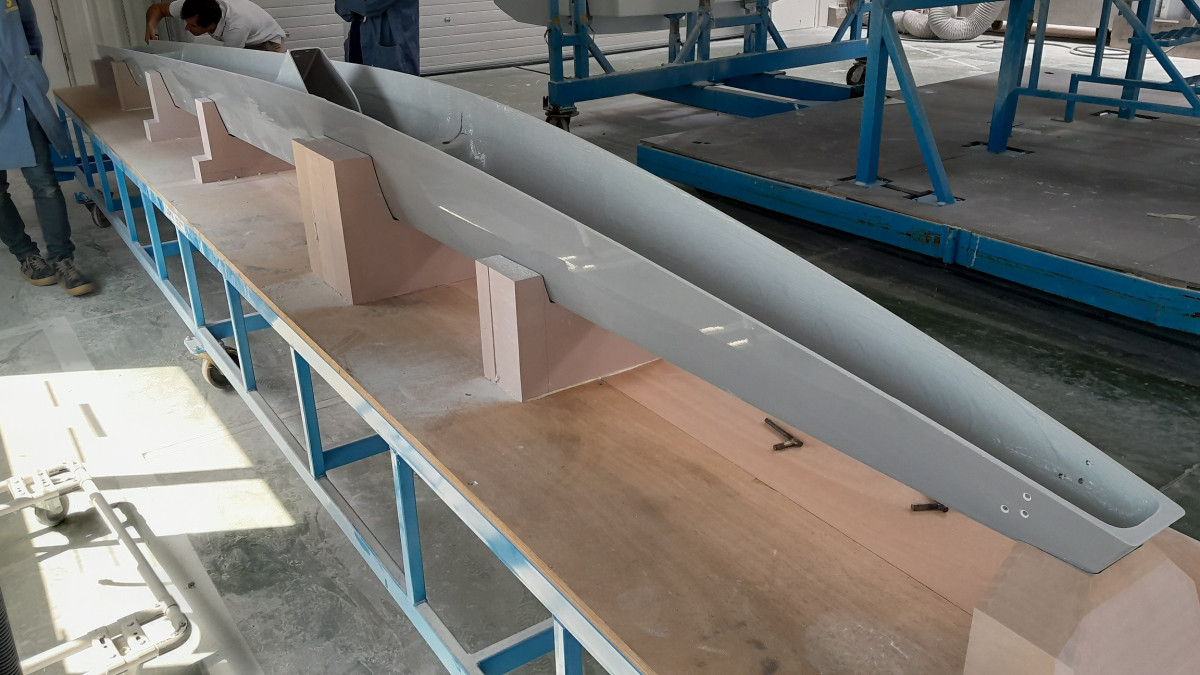 8 comments