Working from my Excess - Feedback from our survey plus the competitiion results!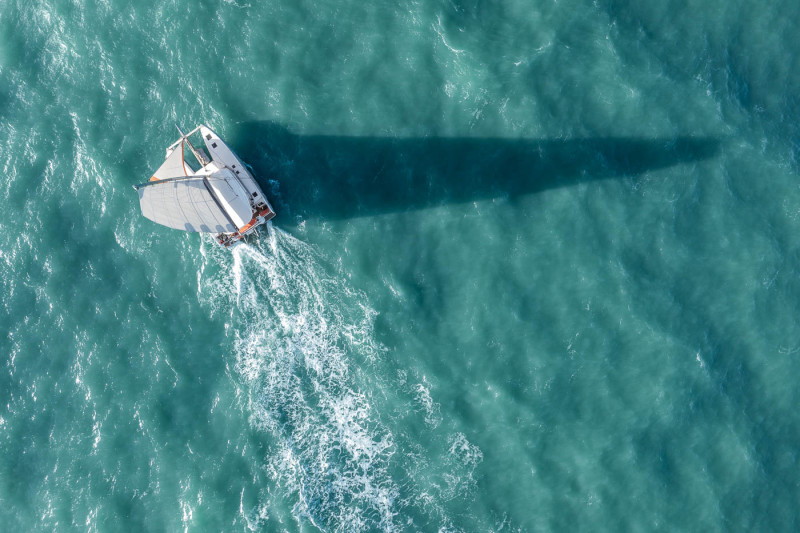 Thank you to everyone who took part in our "Working from my Excess" survey. We're taking all your precious feedback into account and are working to build the catamarans of tomorrow that will best meet your expectations.
Below, you'll find a summary of your answers. At the end of the article, we also announce the name of the winner of our Excess paddleboard.
#1 – Your project
Before getting down to the nitty gritty, we asked you a few questions about your project and we are happy to see that all of you dream of living and working on board a boat. It's a wonderful project that people often prepare for many years in advance. A third of you would like to make this dream come true before 2025, but almost 70% of you would like a little more time before you take the plunge.
Concerning the number of people on board, half of you would like to cruise with only two people, hence perhaps a preference for a catamaran less than 40 feet in length. The other half plan on cruising with family or friends with a crew of 3 to 5 people.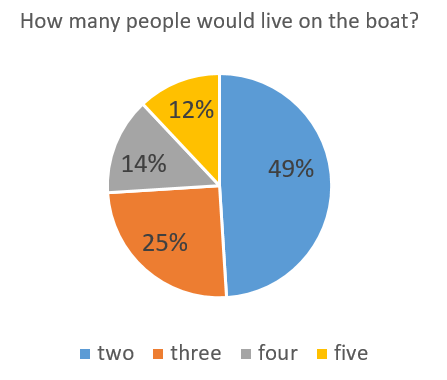 #2 – Working on board your boat
We then asked you about your desires, needs and habits for working aboard a boat. More than 70% of you require an uninterrupted internet connection. Concerning the equipment on board, we note that it is at least important for you to have a computer, monitor and camera. A printer is also appreciated. You don't necessarily need your boat to be pre-equipped, so we imagine that you could easily fit your own equipment aboard.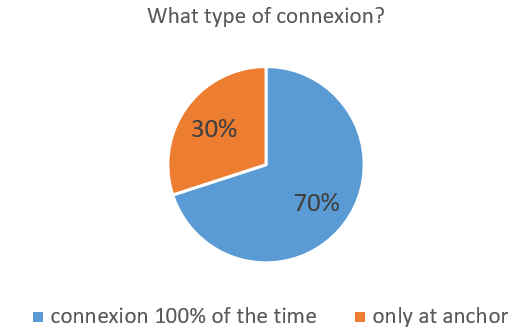 You have two preferred work areas: the saloon and the hulls. 73% of you would prefer to work in an area isolated from the rest of the crew. This space already exists on all our catamarans with an office in each owner's cabin. The sea view is also an important criterion for 75% of you, making for a much more pleasant working environment!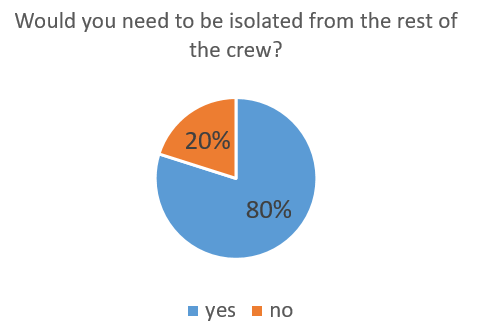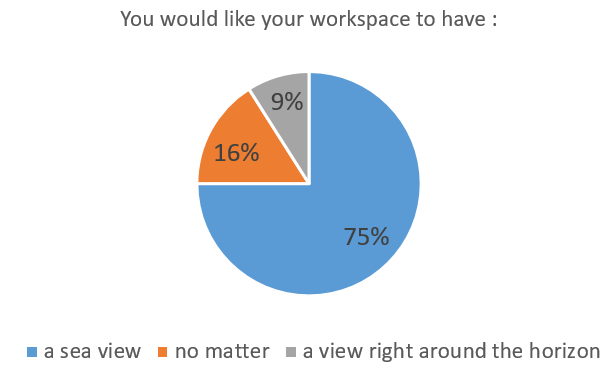 Many of you (about 70%) want to spend at least 50% of your time working from your boat. This means that the boat has got to be comfortable and sufficiently equipped with workspace and electrical outlets. You would prefer to work at anchor or in the marina (only 4% of you want to work while actually under way), so it should be possible to adapt your Internet connection to these needs. Marco, who has traveled and worked for many months aboard an Excess 11, gave precious advice about the choice of internet connection according to his needs. You can find the article here.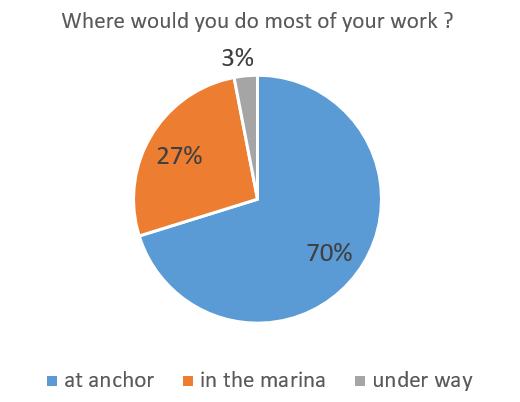 Lastly, we were delighted to see that everyone who responded to our questions think that an Excess catamaran would be suitable for this type of project. Overall, you find that our catamarans are a good compromise between comfort, living space and sailing, and you appreciate the possibility of being isolated from the rest of the crew in the owner's cabin.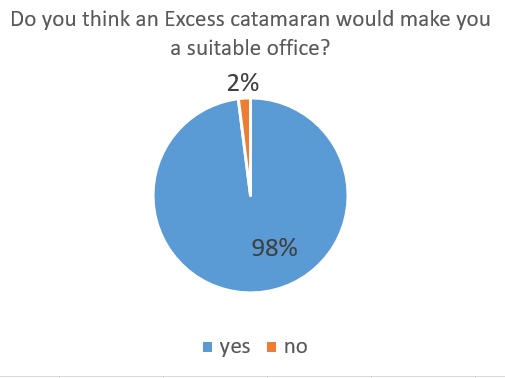 Discover the big winner who responded to the survey!
Let's move on to the draw.
Congratulations to Yoann: you win an Excess Paddleboard! We trust it will accompany you on all your forthcoming adventures at sea! An email has been sent to you to arrange delivery.
Thanks once again to everyone who took part and for all your feedback. Don't hesitate to share your ideas on the Lab and to chat with other members of the Excess tribe!