Working from my Excess - Chapter 4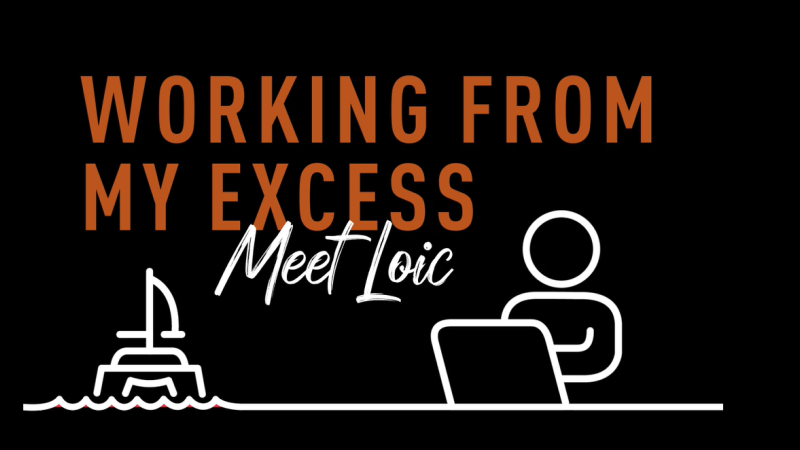 Loïc is the CEO of Dream Yacht Charter, a company employing 800 people, and yet he works half the time from on board one of the many catamarans in his fleet!
For him, working from a boat is perfectly feasible. He usually sits with his computer in the saloon to be as comfortable as possible, and notably, this also allows him to work in natural light. At Excess, our catamarans offer a wonderful amount of light when you are inside, thanks to the many windows with clear glazing, giving a panoramic view over the surroundings. This all makes for a very pleasant environment to settle down to work.
Loïc is alone on board most of the time, but explains that if he was with his family, he would use a cabin as his office to benefit from more peace and quiet. In his opinion, a 45-foot catamaran with a 3-cabin configuration, is the perfect multihull for working from home.
As far as an internet connection is concerned, he doesn't see it as an obstacle as long as you're well equipped, with a 4G box for example. Of course, there are some remote places that don't allow for a connection, but new solutions are constantly being developed. On this subject, check out the very complete interview with Marco & Lizzy which you'll find here: they share a lot of advice!
We'll leave you in the company of Loïc. Enjoy watching!