Our Excess Sailors: we introduce you to Inès!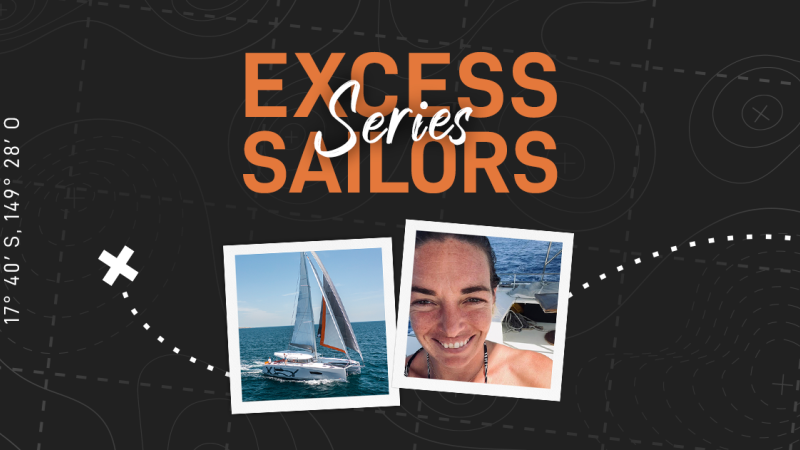 Welcome to a new chapter in the series entitled Our Excess Sailors!
Following on from David's tips and tricks, discover what Inès has to say. A passionate skipper who left the French capital when she was younger to devote herself to the world of sailing. This sea change and this new job have allowed her to open up to the world and to discover new horizons.
In this video, we meet Inès who talks about her journey and her unique experience with Excess. And with good reason, as she was the skipper on the delivery trip for Excess 14 hull #1.
She tells us how much she loved the 15-day passage and talks about the highlights of the Excess 14. Dynamic, friendly, fast and maneuverable, the Excess 14 would make the ideal catamaran for the adventure of a lifetime, she thinks.
Inès also talks about the many spaces offered by the Excess 14. You could easily imagine moving your professional life aboard this catamaran. It would be a completely suitable and pleasant workspace, thanks to the cockpit, the spacious saloon, and an owner's cabin fitted out for working from home.
Although she was won over by the thrills provided by our catamaran, Inès doesn't hesitate to suggest a few areas for improvement to create optimal satisfaction: greater self-sufficiency for the Excess 14, with less energy consumption. A thought completely in agreement with our own, and something we are already working on.
And the skipper shares with us her most beautiful memory on board. Don't hesitate to watch the video to find out what it was!