WATER ON BOARD #4 Testimonials from our customers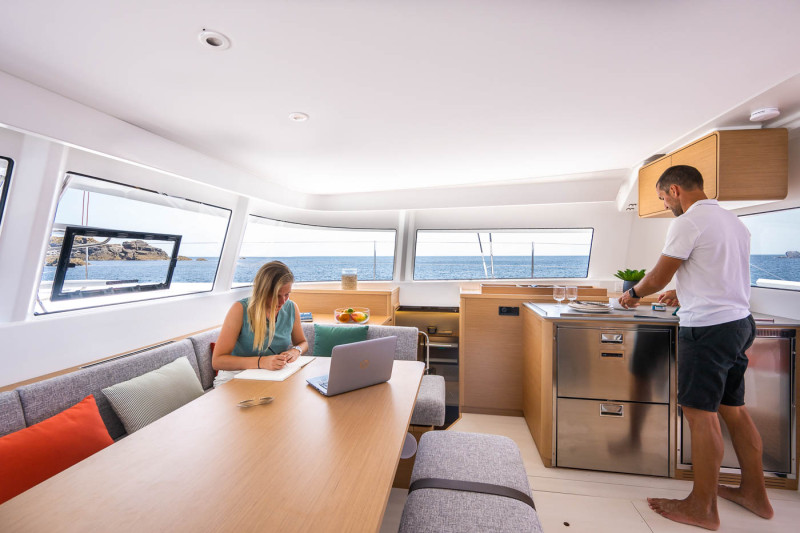 Article for Excess Lab by Roy Savage and Vicki Virtue - 5th June 2023 - Auckland - New Zealand
Less is More - I borrow this phrase from the Excess Lab because it describes the very simple and reliable "water maker" that we have used for many years while cruising the Hauraki Gulf, the Bay of Islands and the far North of New Zealand. In fact, you will laugh when you see it as if it were any simpler, it would disappear!
When we had our delightful sail in Cannes on the Excess 14, I asked Hervé about several matters – all related in one way or another to water and weather because in New Zealand we boat all year round and it can rain a lot over the summer. Some of the best scuba diving is in the autumn when the weather can be quite settled but colder. And sometimes there is a lot of rain and no wind at all.
My questions were: can we install a diesel heater to stay warm after an autumn dive? (Yes), could we have a forward-facing navigation station to navigate out of the weather? (Not now) and will Excess put some gutters on the roof to collect water? (A topic for the Lab) ….and now Claire has asked me for this article.
In terms of water - we kept our launch simple – less is more- no generator, solar panels only and a 600-amp hour AGM battery bank. We cruise each summer for up to 2 months. When we must (i.e., when it is not raining) we source our water from the wharves at Great Barrier Island, Opua and KeriKeri in the Bay of Islands, and from the water buoy at Whangaroa Harbour in the far North. Most of these water sources are filtered – but not UV treated - rainwater or spring water.
But because it does rain often, we use our "water maker" which is really a water collection device I improvised years ago from a mooring rope, a bucket, a hose and some duct tape – so 4 critical components that have not failed in 8 years of use.
My instruction manual would say simply to keep the upper deck clean, wait for 20 minutes after it has started to rain, then wedge one end of the mooring rope into the drain for the upper deck, the other end above the bucket, put the hose into the water tank inlet with a clean cotton rag to filter the end of the hose and check all is working……the photos will show you what I mean.
We do not filter this water. Any heavy particles sink to the bottom of the bucket, and we know it is clean as there is no heavy industry polluting the atmosphere where we go.
We use the water for showering, washing dishes and scuba gear, making coffee and cooking. Our toilet is saltwater only and as long as we change the hoses to the holding tank every few years we have no problems.
We carry a separate supply of bottled water for drinking. We recycle the bottles. We could fit a 12-volt filter and UV treated system easily on board for drinking water. This is what we would do on our Catamaran.
Hence my plea to Thibaut and Hervé is to put some gutters on the Excess Catamaran's roof with a simple drain so that sailors in the Pacific and Tasman seas can collect their own water as they choose whether it is then directed by the crew to the main water tank, or a separate tank and filtered – whatever the skipper thinks best fits the environment their Excess is sailing in.
Two gutters, two drains, and leave the rest to the sailors – less is more.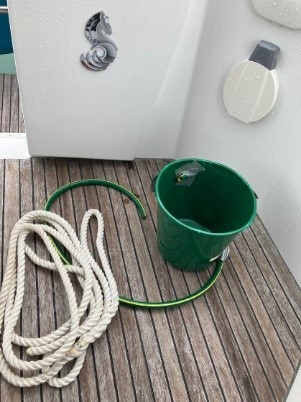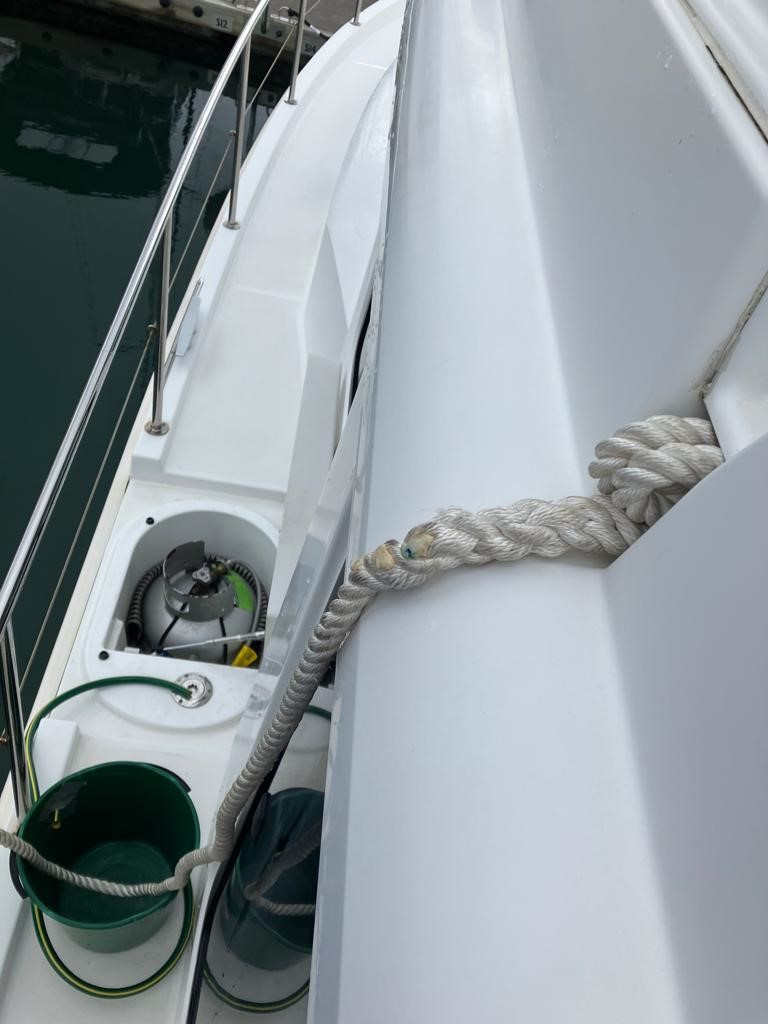 Roy Savage and Vicki Virtue
roysavagenz@gmail.com
1 comment