Self-tacking jib or genoa?
For this first topic, the Excess Lab team would like to get your opinion on a performance theme related to the "drivetrain" of Excess catamarans, namely the use of a self-tacking jib or an overlapping genoa.
Today, Excess catamarans use self-tacking jibs, but both options have their advantages and disadvantages... we're interested in your opinion in order to orientate the development of future Excess ranges.
It's up to you!
Before getting to the heart of the matter, we offer you a summary (not exhaustive) of the Excess Lab team's opinion on the advantages and disadvantages of the two solutions.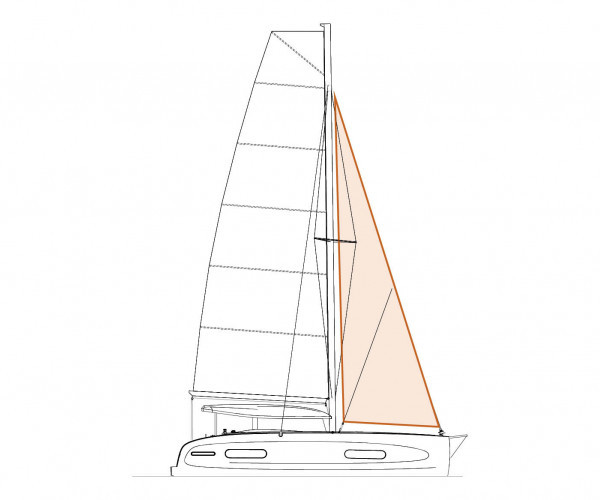 The self-taking jib
Advantages of the self-tacking jib:
Easy to maneuver: only 1 sheet
Nothing to "manage" when tacking
Sleeker
Better aging (furling, chafe)
Compatible with very aft-set masts
Disadvantages of the self-tacking jib:
Less sail area
No "slot" effect with the mainsail
Fewer options for adjustment (twist, furling)
Less forgiving
Harder to set again after tacking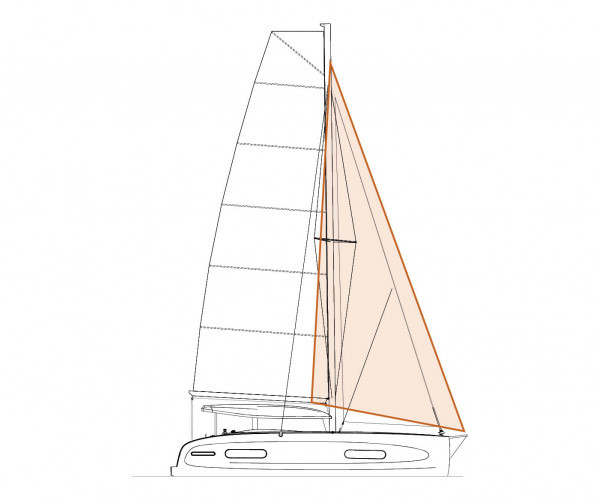 The overlapping genoa
Advantages of the overlapping genoa:
More sail area
Better efficiency when off the wind
Wide trimming range
Sail area easier to reduce
Disadvantages of the overlapping genoa:
2 sheets to manage at each tack
Regular chafe on the mast
Requires more deck hardware
Not very compatible with a very aft-set rig
In order to help you understand our subject, we've provided this small diagram to help you to visualize the two options.
It should be noted that on the Excess 11 the mast is set relatively far forward: 4.32 m from the bow for a boat length of 11m. The mast measures 16.50 m.
We now invite you to answer some questions on the subject and join with us in our reflections!
The survey closes on Friday, April 16th at midnight.
15 comments