Manifesto
The Excess Lab gives you the opportunity to join our Design Team, to interact with our specialists and naval architects. You will discover the features they are currently working-on and you will be invited to participate in the decision making process when selecting the options we will feature on our next Excess catamarans.
The Excess Lab also allows you to post your suggestions and to share the topics you would like our Team to investigate or develop. You have an idea which you think should be developed and materialized on a future cruising catamaran? Let us know!
We are keen to hear from you and to discuss what is achievable or not.
Obviously, we cannot guarantee that we will be able to implement each and every idea shared on the Excess Lab. But we believe that it is from the interaction, sharing of experiences, that arise the best product developments.
At Excess, we also believe that it is not by sitting in front of a computer, in an office, all year round, that we will develop the best cruising catamarans. We are passionate sailors, cruisers and offshore racers, and we know that the most valuable feedback comes from those who live their passion and spend time on their boats.
We are convinced that connecting you, sailors, with our professional team will be an enriching experience for all. It will be rich of learnings for us, no doubt. We certainly hope that it will be enriching for you too!
Once again, welcome within our Team, welcome to the Excess Lab!
Thibaut de Montvalon, Excess Director
Bruno Belmont, Excess Naval Architect
Hervé Piveteau, Excess Naval Architect
Victoria Alaman, Excess Communication Manager
Excess Lab Team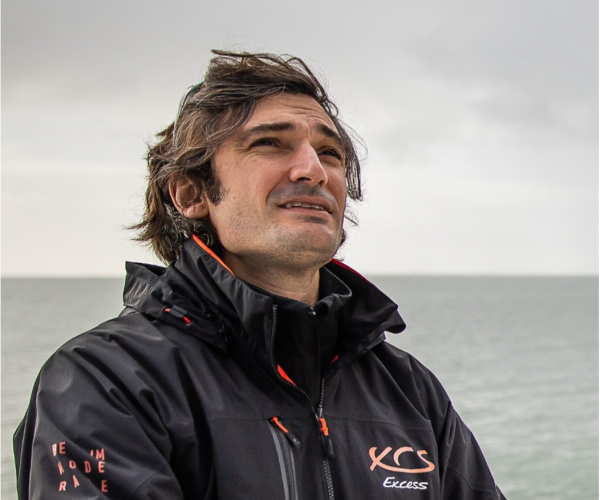 THIBAUT DE MONVALON
Passionate about sailing since childhood, Thibaut joined the professional world of boating at the age of 19. First as a logistician for Sunsail and The Moorings, before joining the Beneteau Group, where he is now heads up the Excess brand.
Thibaut has lived a large part of his life abroad, mainly in Asia, but also in the UK and the US. Two years ago, he embarked on a 6-month adventure with his family, sailing a catamaran in the South Pacific (New Caledonia, Vanuatu, and the Solomon Islands).
This was to be a life-changing experience.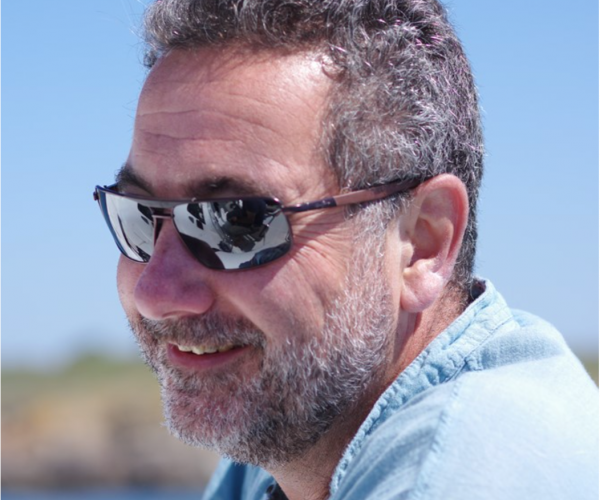 BRUNO BELMONT
Bruno started sailing at a very young age in Brittany, first on dinghies and then on "Half Tonners" and "Formula 40s". His passion for sailing led him to cross the ocean and participate in the Admiral's Cup.
He slipped naturally into managing Jeanneau's racing division and took part in numerous projects around the world.
He then took on responsibility for the design of the Lagoon brand boats as well as the sailboat strategy of the Beneteau Group.
Now responsible for the development of the group's multihulls, you will find him in the design offices or ... on the water.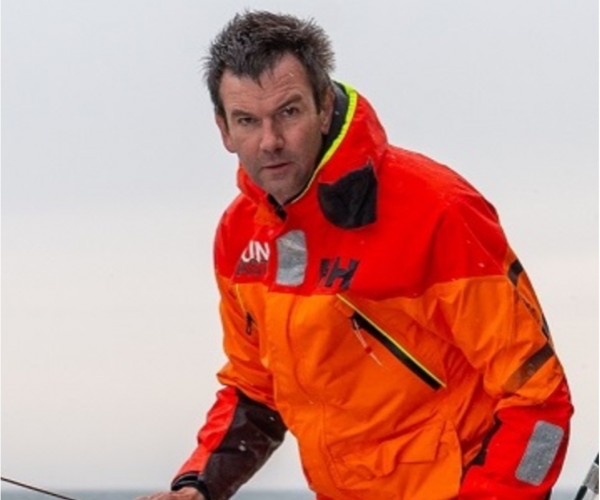 HERVÉ PIVETEAU
With a background as a naval architect and a passion for dinghy racing, Hervé joined the Beneteau Group in the Jeanneau yacht design office a little over 20 years ago...
After several years dedicated to product development for the Jeanneau brand, he had the chance to work on naval architecture for all of the group's yachts.
He now puts this experience to work for the Excess brand as a product manager, with all the motivation, freshness and enthusiasm that this brand can inspire!
Hervé continues to sail as much in competition as on delivery trips or family cruises.
VICTORIA ALAMAN
Victoria started sailing at a very young age, first on Optimists and then on Hobie Cats. Later she had the opportunity to race in France on a Farr 30 as part of her university team. Since then, she has always sailed, either on monohulls or catamarans during her vacations or weekends.
Her studies in marketing led her to the luxury industry and then to e-commerce. She joined the Excess team in 2020, thus combining her passion and her professional projects.
7 comments