Live Session #2 – Less is More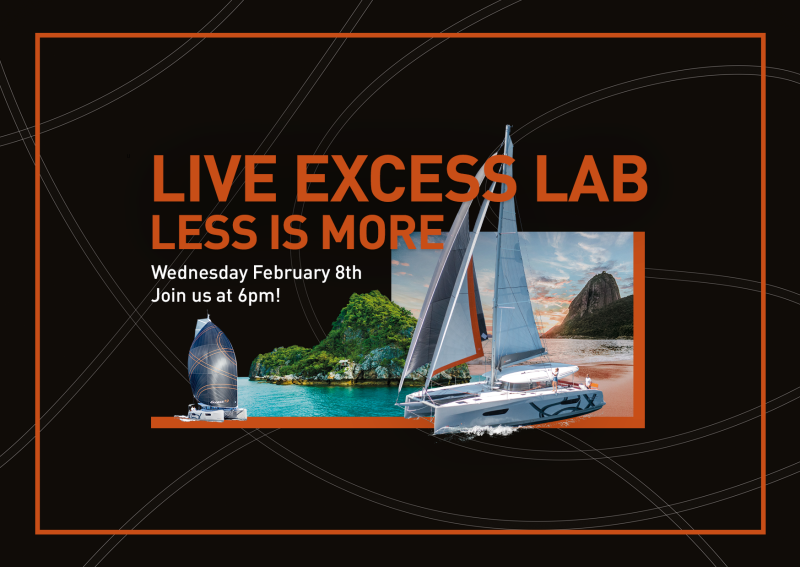 At Excess, we believe the best way to be out on the water, for us and for the planet, is under sail. That's why we build lighter and simpler boats, capable of sailing in all conditions.
The Lab is a unique platform that allows us to collect your feedback, your ideas and your desires to help co-construct cleaner and more responsible catamarans. Going further in this direction, we've decided to organize a second Live session on the theme "Less is more". Join us online on Wednesday, February 8, from 6 to 7 pm (Central European Time).
We'll begin the evening with a presentation of the development axes and innovations already being implemented at Excess that aim to limit our impact on the environment. Following on from that, you'll get the opportunity to contribute, and we'll be available to answer all your questions on the subject.
We're really looking forward to chatting with you about these topics that are so very important to us!
3 comments