Excess Campus, a successful First Event!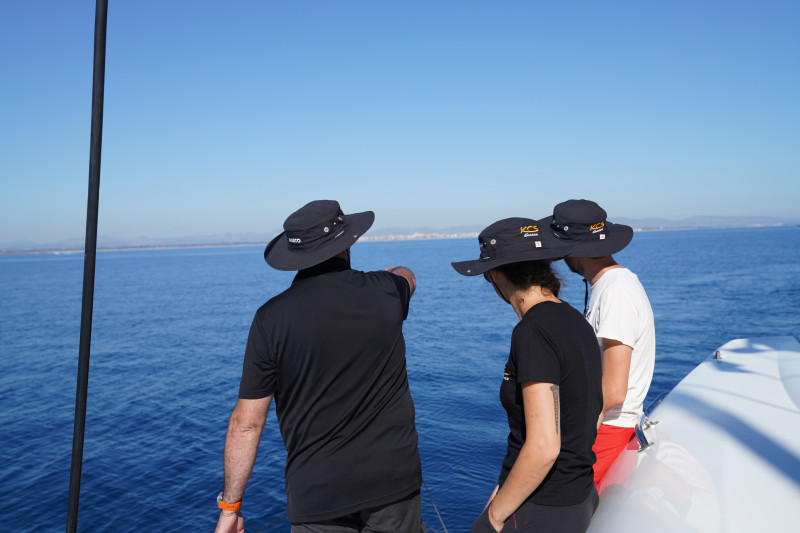 Excess innovates by organizing the first sailing training session dedicated to owners and designed with the help of marine experts: Excess Campus!
The concept is to offer a training session for Excess owners, whatever their level of experience and from all horizons, to discover or to perfect their knowledge of sailing, handling and maneuvers, and technical maintenance of our catamarans... a complete experience to acquire or perfect their competence at sea and to anticipate their future cruises.
From September 27th through the 30th, 2023, it was at the Yacht Club in Canet-en-Roussillon, which was kindly made available by our dealer, Alliance Nautique, that 21 owners met for this event. Hailing from Holland, England, the United States, or France, French and English speakers traveled to attend this training session, combining theory and practice.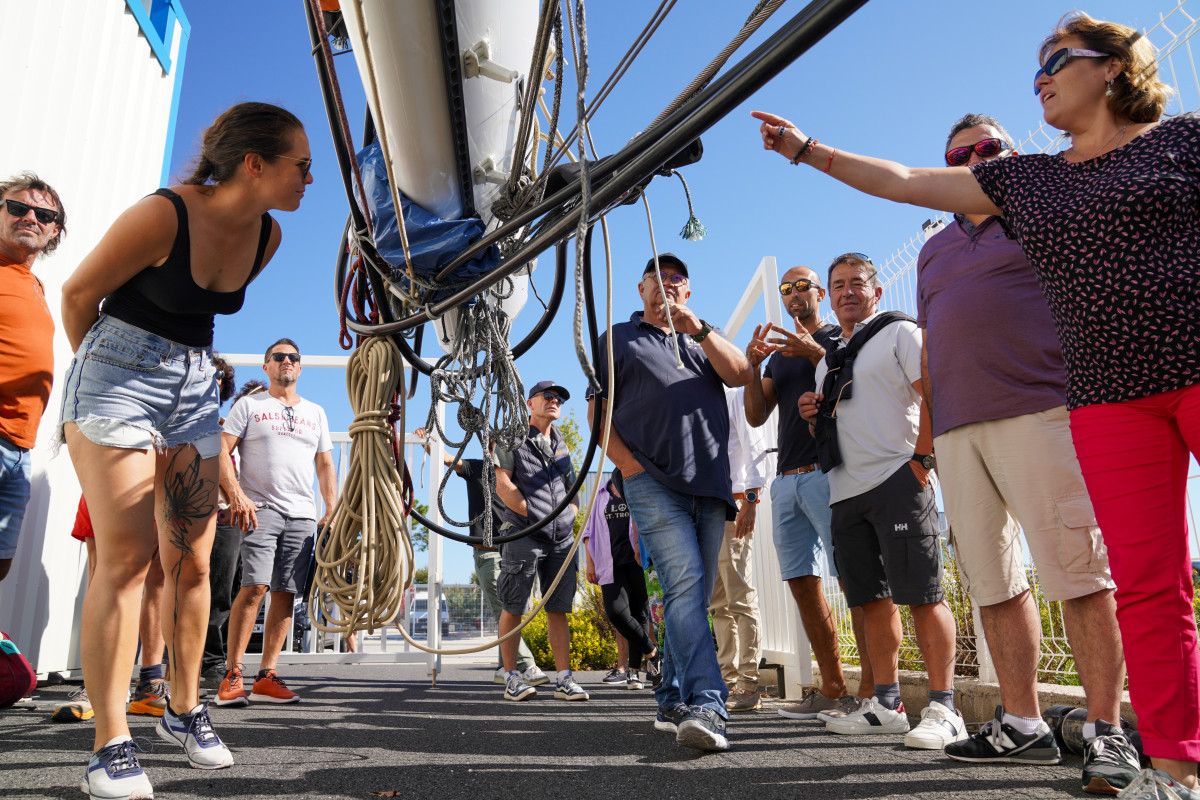 For the occasion, the Excess crew called upon various professionals to present several training modules.
- Weather with Frédéric Allain, professional skipper and owner of an Excess 14: who presented the key principles of meteorology (wind, pressure, clouds) analyzing the various weather forecasting documents (GFS, GRIB, Arome...) to perfect course plotting and navigation
- Rigging maintenance and seamanship with BMS, Service Center in Canet-en-Roussillon: to understand the composition of a mast, of standing rigging, to check the rigging tension, and advice for regular maintenance
- Mechanics with C2 Marine, Yanmar Dealer in Canet-en-Roussillon: Basic principles of engine use (how to use the engine without damaging it over time), proper procedure and planning of maintenance, diagnostics and troubleshooting, as well as warranty procedure
- Electricity and electronics with RM Nautisme, specialist in electricity and marine electronics in Les Sables d'Olonne: Location, maintenance, and troubleshooting of various electrical modules, key principles and function of various systems (NMEA 2000), communication, parts and components of electronic equipment on board, diagnostics and troubleshooting, and conditions of warranty
So, theory, then, but practice was also on the agenda!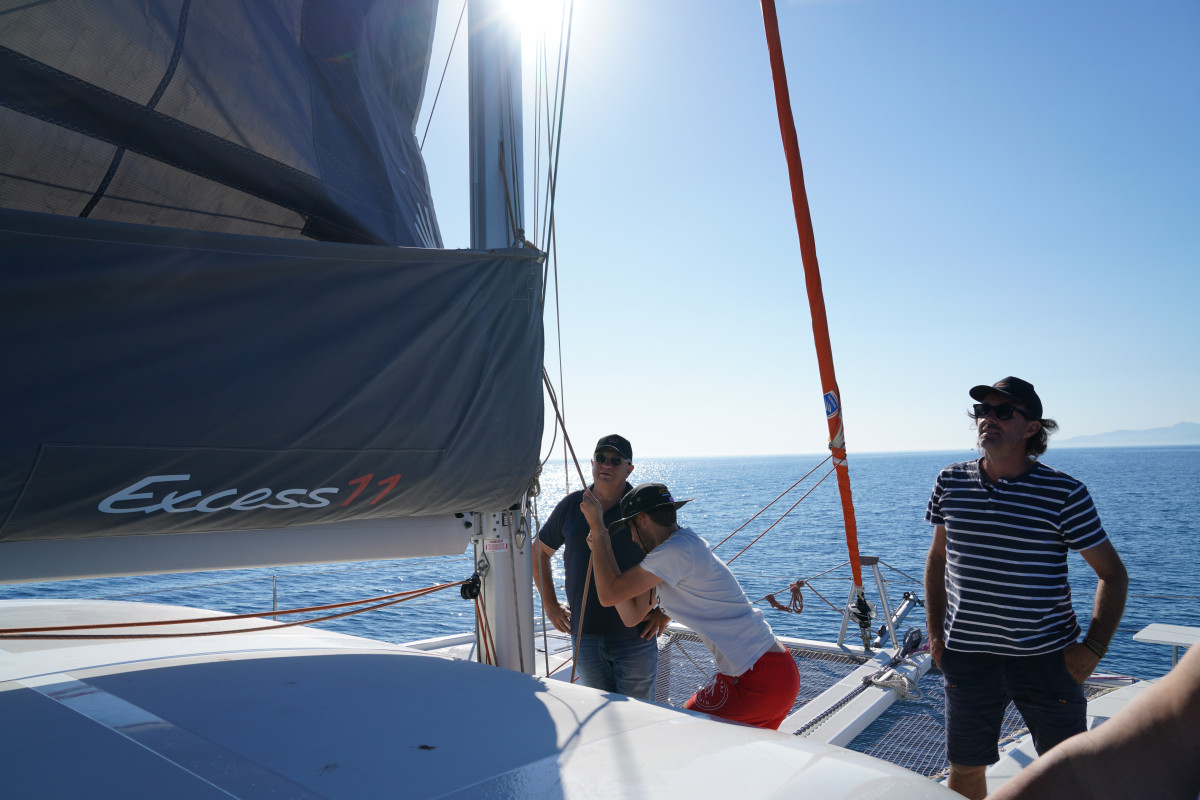 The second day of the seminar was dedicated to sailing, beginning with docking maneuvers, before heading for Collioure. Aboard the three Excess 11 catamarans, our owners were accompanied by professional skippers. Each one was able to trim the sails, optimize the boat's speed, tack, deploy the code zero, participate in a man overboard exercise, and especially, to experience a maximum of enjoyable sensations during this crossing.
A true moment of sharing took place while anchored at Collioure, where some enjoyed paddleboarding to take advantage of the scenery, while others relaxed and enjoyed swimming in the Mediterranean water… a moment when time stood still, evocative of travel, extended by that evening's presentation by David Allouch, founder of Sail Tahiti, our dealer in Polynesia, and a true brand ambassador. For one hour, through his presentation and videos, David was able to captivate all the sailors, preparing them for long crossings, such as a transatlantic or transpacific crossing, and enabling them to discover the magic of the Polynesian islands.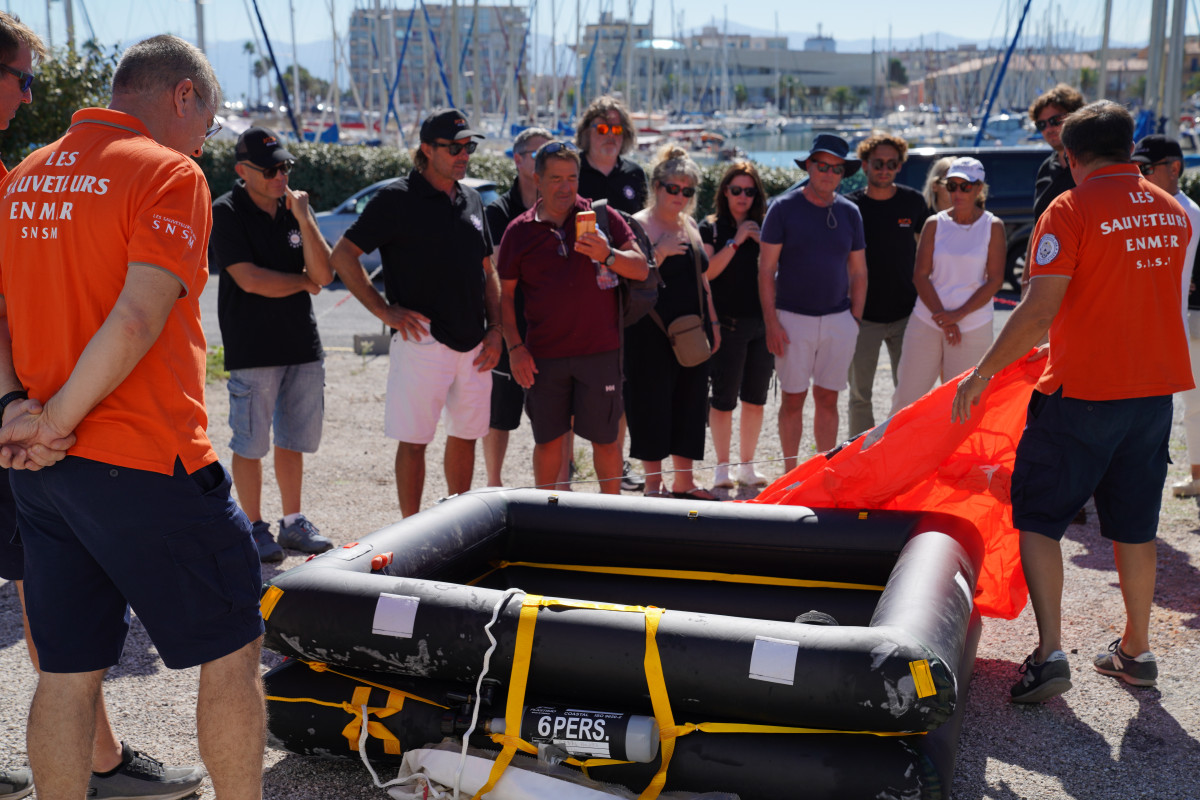 To conclude these three days of Excess Campus, we had the chance to introduce our customers to the field of marine rescue service, by visiting the site of the SNSM of Canet-en-Roussillon. Representatives of the SNM held multiple workshops: awareness of first aid response, towing procedure, launch of a life raft, and use of a hand-held distress flair. They also allowed us to visit one of their rescue service boats.
Excess Campus has been a unique opportunity for our customers to perfect their competence in a dynamic, enjoyable context, while sharing precious moments with other owners and marine professionals.
We concluded this event with a feeling of success, which was shared by the owners, who particularly appreciated the ability to share these three days with members of the Excess crew and to learn from the experience of renowned professionals.
This experience has only reinforced the family spirit of EXCESS, which our crew works daily and unceasingly to offer our customers experiences to reflect our catamarans, with their distinctive personalities.
The entire Excess crew has emerged strengthened by this Excess Campus, and we have already put the gears in motion for a 2024 edition!
As a bonus, a few video images : First edition Excess Campus
The Excess Crew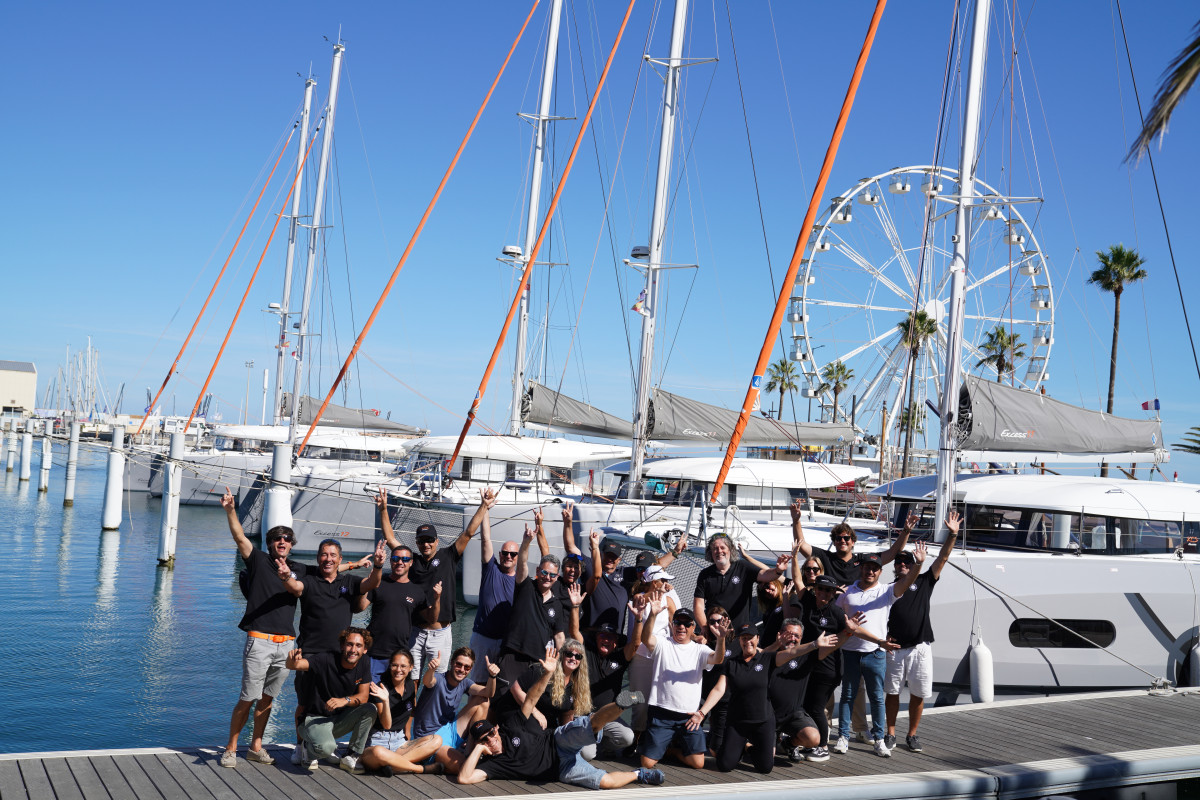 3 comments