Development New Skylounge – Excess 15
Several customers have expressed the wish to have an additional living space while at anchor on board the Excess 15.
In order to meet this demand without altering the sailing sensations that the catamaran offers, we have developed a "Skylounge", a new option that offers a comfortable space at anchor, without raising the boom of the boat.
The option has been designed and implemented in co-creation with PIH, upholstery supplier and Excess partner in many development projects. The aim of the whole team was to propose extra living area on a boat that was already fully developed, without having an impact on the exterior look of the model. A flybridge was not an option; it would have disrupted the lines of the Excess 15 and especially affected its performance!
The skylounge has been carefully designed to fully and easily enjoy the area at anchor. It offers all the ergonomics you would expect from such an option:
A complete new upholstery kit: comfortable cushions & a storage cover.
A true asset in your day-to-day life: Everything can be fully stored in the skylounge!
100% versatile: thanks to the folding backrests and wide alongside sunpads you and your guests will always be comfortably seated to read, rest or to enjoy some drinks together!
Connection with the rest of living spaces on the boat: you can access to the skylounge by the front through the roof ladder, or portside on passageway.
Challenge accepted and completed! Now, we cannot wait to know what you think about it. Comment below.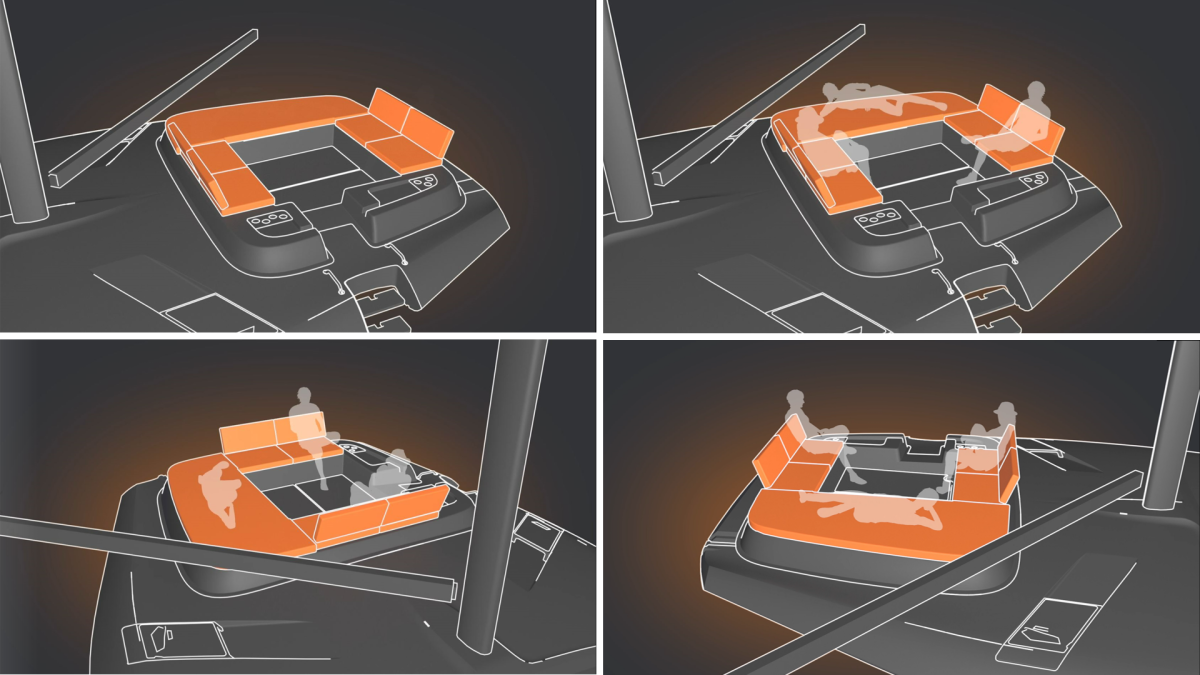 7 comments