I am the new Excess... Asserting my character, bearing new signatures... I am the future!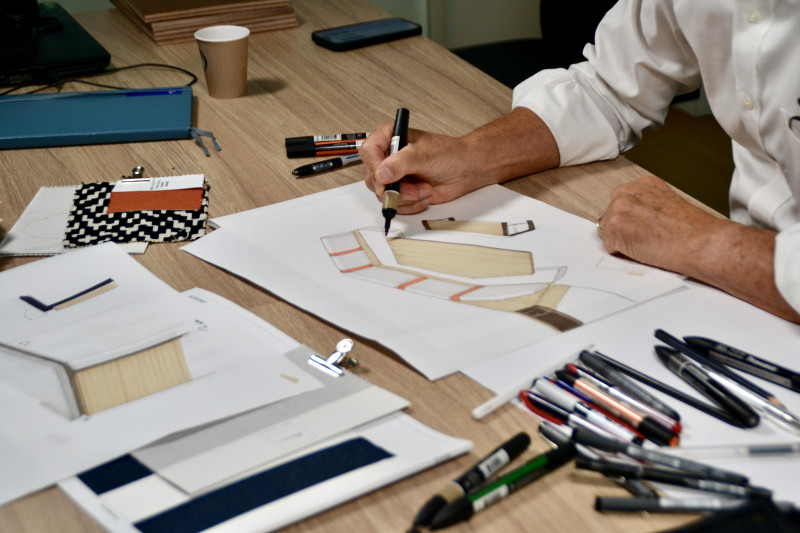 Imagine a catamaran somewhere between the Excess 11 and the Excess 14, a model that perfectly embodies the bold, assertive spirit of the brand.
This challenge began with the selection of a new team of architectural and design visionaries: Lombard (MLYDG) for naval architecture and Jean Marc Piaton for interior design.

Our all-new model will perpetuate the identity of the range, created with VPLP design and Patrick Le Quément for the first generation of Excess catamarans. With the architectural expertise of Lombard (MLYDG), the Excess Design Team will continue to develop the innovative and dynamic second generation of Excess catamarans.

Naval architect Eric Levet's mission is to reinforce the brand's strengths by creating a catamaran that's dynamic, balanced and robust, offering pure sensations while maintaining interior comfort. A skilful balance that has built the reputation of Excess. "From the shape of the hulls to the layout, everything about this new Excess is designed to offer you smooth sailing and well-being on board," he confides.

Jean-Marc Piaton, a seasoned consultant and designer, has spent three decades working for brands, shaping their style and expressing their personality, from logos to interior layouts. Translating lightness, both real and perceived, while ensuring continuity with existing models was his primary mission.

Stay tuned, and in a few months, you'll hear all about it.
But before that, let us know in the comments how you envisage the new Excess of 2024.

See you very soon (very, very soon for those of you coming to the Cannes boat show)!
3 comments